Sustainable Living Festival 2014
Submitted by Urban Coup on Tue, 2014-03-04 14:40
The weather was kinder this year at the Sustainable Living Festival and the Urban Coup community had a great few days talking cohousing over the Big Weekend (14th to 16th February).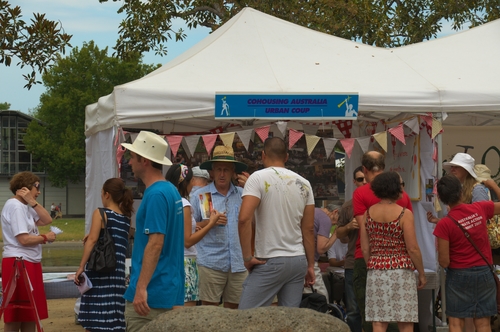 Urban Coup shared a stall with Cohousing Australia, which allowed lots of cross pollination about different cohousing projects around the country.
Our volunteers were kept busy with a steady stream of visitors, many armed with some knowledge of cohousing, and keen to know details of particular projects. Lots of young people were keen to know more, and some were inspired enough to sign up as members on the spot! Around 100 more joined the Urban Coup mailing list to stay up to date with our project's progress and Urban Coup events.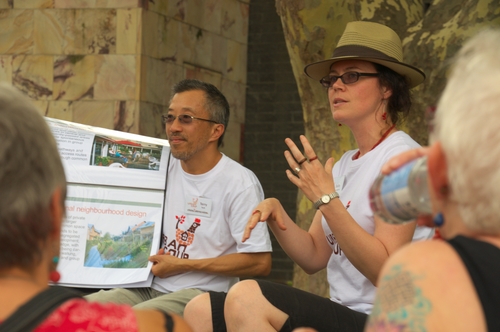 Three talks about our project were held on the Saturday and Sunday - anyone who missed out can join us at the next information session at Richmond Public Library, Saturday 8th March 2014, from 11am-12.30pm. A presentation on the Urban Coup Melbourne cohousing project will be provided, and a panel discussion with Urban Coup members will allow members of the public to hear our latest news, find out how to join, and meet some members of the Urban Coup community.